Location and Contact Info:


Dr. Larson's office is located inside Vintage Oak Furniture in their upstairs Executive Offices.

Phone: 385-266-8536

Location: 838 E. 9400 So.
Sandy, UT 84094

* Office hours are by appointment only *

Contact us: drlarson@choosewellness.org

Education and Experience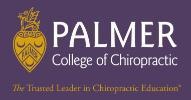 Dr. Larson graduated Magna Cum Laude from Palmer College of Chiropractic, the Fountainhead of Chiropractic, in June of 2006. He opened ProActive Chiropractic in March of 2007 in Riverton, UT. At that time, Dr. Larson focused on posture through chiropractic and rehabilitation. He expanded his practice to include spinal decompression during his first year in practice.

Dr. Larson has always been a proponent for low-force adjusting and received specialized training in many upper-cervical, low-force adjusting techniques. Many of his patients find this reassuring, especially those who are anxious to have their neck "popped".

In 2009 he realized he could do more for the overall health of his patients by offering additional wellness services. He became a wellness coach and added detox therapies, nutrition and supplements. In 2013 he moved his practice to Sandy, UT. He began using the Neuromodulation Technique (NMT) in 2017.

Throughout his years in practice he has been privileged to help change the lives of many wonderful people and is grateful for all of his patients.

Professional Interests:

Dr. Larson's motivation for being in practice are not "marketing" or "high-volume" based. He does not aspire to having a large practice seeing hundreds of patients a week. Rather, he is a healer by nature and his focus is to provide the individualized care each patient needs. He runs the practice on his own, in a small, one-room office. His father-in-law owns Vintage Oak furniture, and Dr. Larson is happy that his office is one room over from his wife's office.

He is a CNIM certified Neurophysiologist and spends much of his week working with local orthopedic surgeons and neurosurgeons in the operating room providing intraoperative neuromonitoring (IONM) on patients undergoing spine and brain surgeries.


Personal Background:

Dr. Larson comes from a large family and enjoys sports and outdoor activities. He is an avid fisherman and football enthusiast. He loves waffles, Halloween and animals- and currently has 5 pets at home: his lovable Chihuahua, Lulu; 2 snakes, Carmen and Roy; a bearded dragon, Desi; and a beta fish, Bob.

His favorite state that he has lived in is Alaska; despite a couple hair raising experiences with the local Moose.
Dr. Larson's family in 2009
Dr. Larson & his daughter 2015
He married his wife, Jill, in 2002 and became a father in 2006. His son, Brady, was born with a rare genetic metabolic disease, and he passed away in 2011. In 2015 his daughter, Summer, was born, and she passed away later that year of the same genetic condition. She is Dr. Larson's precious little cherry blossom (explained at the bottom of the "What is NMT page" next to Cherry blossom image.)

Brady's Story

Shortly after Brady's birth he suffered complications from his yet unknown genetic condition. His liver was not properly functioning and he did not have the typical clotting factors in his blood, and developed several spontaneous bleeds internally. The most severe bleed was in the right hemisphere of his brain, and he suffered a stroke. The bleeding and inflammation caused his cranial bones to expand. Once the inflammation receded his cranial bones twisted and overlapped, creating a misshapen skull and a complicated, confusing clinical enigma for how to restore the shape of his head. Notice the pointed look in the picture at left that resulted from the right parietal cranial plate resting atop the left parietal plate, as well as the ridge from both parietal plates resting atop the frontal plate.

| | | |
| --- | --- | --- |
| Brady in May 2006 | Brady was taken to a chiropractic colleague of Dr. Larson's who was practicing NMT. Through NMT, the practitioner was able to determine which direction the cranial bones had shifted, and what chiropractic adjustments would be needed in order to restore the shape of Brady's head. | Brady in July 2006 |
After just 5 sessions, the puzzle of overlapping and twisted cranial bones were put into place. The transformation was dramatic and rapid, especially compared to helmet treatments that would not guarantee the overlapping cranial plates would ever slip back into place. This restoration allowed for unimpeded growth and development of his brain.

In addition to this physiological restoration, the NMT sessions were also beneficial in determining what nutrition would help Brady to recover and to detoxify from the several prescriptions that were necessary after his hospitalization. NMT pathways that addressed Brady's responses to some of the traumas and toxins he was exposed to early in his life were also utilized to help Brady heal.

NMT is a powerful tool that changed Brady's life. In his own practice, Dr. Larson has found that NMT allows him to go deeper and more effectively find and address the root of his patient's problems than chiropractic alone.